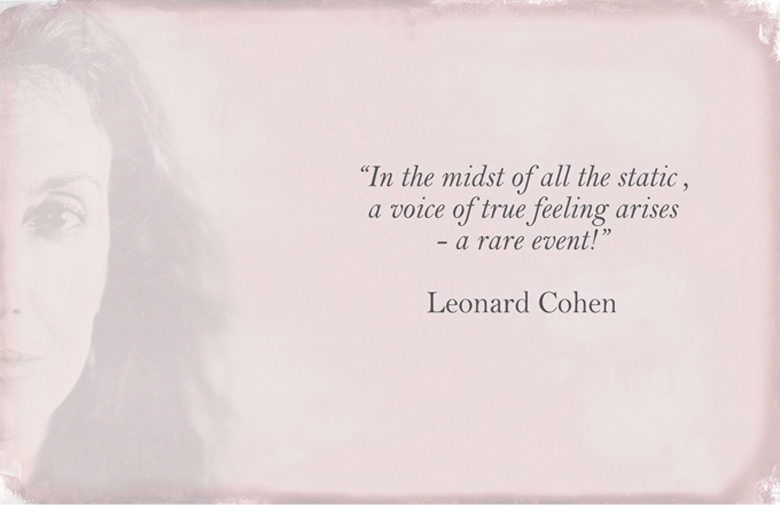 NEEMA BIO (continued …)
She spent 2010 and 2011 touring with her band.  After launch shows in Montreal, New York and Los Angeles, appearances at Folk Alliance in Memphis and Austin's South by South-West, Neema toured as a support act for Jesse Winchester through the USA.  She performed over 150 shows that year, then in the summer of 2011 Neema headed out on a tour of Europe that would see her and the band play twenty-two shows across thirteen countries. As well as her headline performances, she had the honor of opening shows for Joe Cocker, Jeff Beck, Lyle Lovett and Elton John. She also opened for and sang with Cindy Lauper.
She released a digital collection of live recordings from those tours, Leave the Light On, in 2014.
BACKGROUND DEBUT
Born in Canada of Egyptian and Lebanese decent, Neema's presence on and off stage is powerful and charismatic, and her voice is honest and unique. She has traveled extensively, having shared time with the Dalai Lama in Dharamsala and Mother Teresa at the Mother House in Calcutta, as well as working with the tribal elders of Wekweeti, an isolated First Nation community in northern Canada.
She lived in Egypt in 1999, learning more about her roots and nurturing her passion for music.  She studied classical voice training with Mme Titie Sid Ahmed and classical guitar with renowned musician Mohammed Emad El Edin.  She also worked with street children teaching them English through music.  By the end of that year Neema returned to Canada and moved to Wekweeti (Snare Lake), a small isolated Aboriginal community north of Yellowknife where she was the First Nation's Band Manager until the end of 2001. She then continued working for the Dogrib Treaty 11 Council assisting in the Tlicho land claim and self-government negotiations until their effective date in 2005.
These experiences greatly enriched Neema and inspired much of her music and writings.  She released her first album Masì Cho in 2006. The Montreal Gazette described Neema's music as "…a gentle call to arms for freedom and an invitation to unfasten the chains we wrap around ourselves." The album began and ended with a prayer song, Masi (meaning thank you) inspired by all the chief and council meetings she attended. It received wonderful reviews and had her touring through Canada, USA, UK and Australia.
When not on the road, Neema has continued her vocal studies with Rhiannon, Karen Young and Murielle Matteau. She has also returned to Wekweeti to teach songwriting workshops to the youth and to Egypt to perform at the first anniversary of the revolution. And she's completed several 10-day canoe trips with the Tlicho, retracing the steps of their ancestors.
A FEW PRESS EXCERPTS –
"That Leonard Cohen thinks enough of Neema to be one of the producers on her debut album is impressive, but not half as much as the songs she's assembled here. A gifted wordsmith, this native Montrealer knows how to take songs about falling in love…and make them feel every bit as special as falling feels to young lovers. But what really makes this special is that the settings are as thoughtful and detailed as the songs they adorn. A stunner."  The Globe & Mail June 28th, 2010
"With various musical soundscapes and cultural influences throughout the album, Neema's understanding of people and artistic forms far and wide gives here the ability to create remarkable music." Top 100 Canadian Blog March 12, 2016
"Neema's journey is humble and sincere with her warm touching voice and nomadic heart.."  Le Droit, Ottawa. April 19, 2014
"the people there stayed, listened fascinated, and gave standing ovation at the end"  Nieuwsblad, Belgium. July 1, 2011
"a spectacular mood at the summerfestival..before Joe Cocker you could see the Canadian singer Neema who started the evening with a beautiful mix of folk jazz and pop and she fitted perfectly to the main act." Stuz, Germany. June 26, 2011
"Neema took to the stage, with incredible warmth of character and charm. Neema's introspective brand of folk came together beautifully on stage at Bush Hall, the atmosphere was intensely warm. The band was tight from start to end…a real treat to see this beautiful show and gave me a real sense of serenity." The Undercurrent, London UK, July 15, 2011
"In many ways Neema is Cohen's musical heir. Her music is elegant but restrained, giving prominence to the poetic lyrics…her music, however, is ultimately very much her own." – The Ottawa Sun, July 9th 2010
"The music is rich in the chamber pop and folk tradition, with a penchant for precise and delicate lyrics"  Paste Magazine February 24, 2011